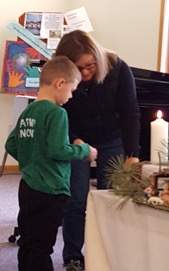 The third week of Advent is celebrated with lighting of the third candle.
As we were reminded today in the sermon, the manger remains empty, but we know that Christ is coming.  Mary is carrying the child.  People were waiting then for the coming of the Messiah.  We celebrate today with advent as we also wait for the day of the birth.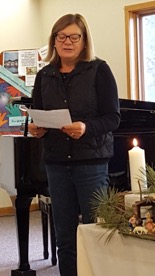 We celebrate Christmas to rejoice in the birth of newness, peace and forgiveness. "O God, Emmanuel, in Jesus, the Christ, You have come among us.  You have given us life and we are restored".